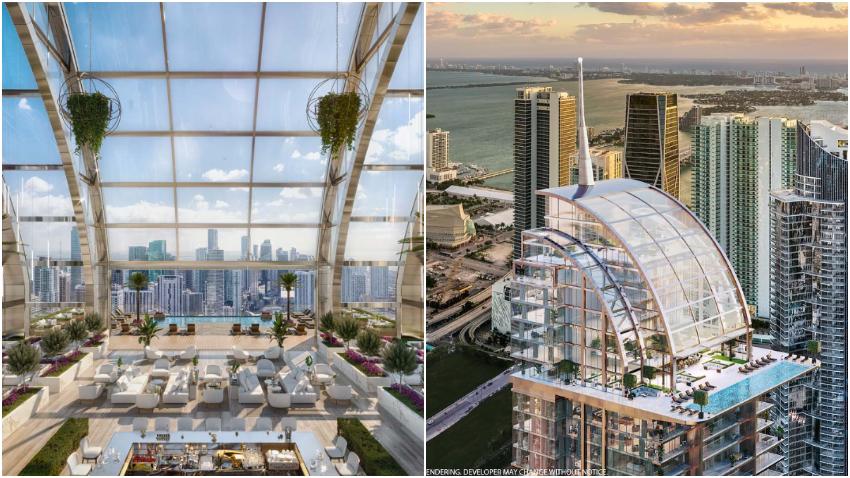 Legacy Miami Worldcenter is officially up and running, according to documents filed with the Miami-Dade clerk of courts.
A Notice of Commencement was posted on August 6 stating that some of the work now beginning includes demolition, earthmoving, auger piles, sheet piling, dewatering, waterproofing, and cast-in-place foundations.
On the same day, a separate Notice of Commencement was filed stating that the construction of a 50-story skyscraper was underway.
Miami Mayor Francis Suarez introduced the Legacy Tower in Miami as the world's first COVID-aware medical, hotel, residential, hotel, and all-in-one skyscraper.
Miami Worldcenter is currently the largest urban development project in the country and the second largest real estate development in the United States.
The 55-story, $ 500 million, 600-foot-tall Legacy Tower in the gigantic Miami Worldcenter is the result of a groundbreaking partnership and joint venture.
It is Adventist Health, one of the largest religious and non-profit hospital and health care systems in the country; Blue Zones, a world leader in human longevity research; Accor Hotels, one of the largest hotel companies in the world; and Royal Palm Companies, Florida's leading high-rise luxury real estate development firm.